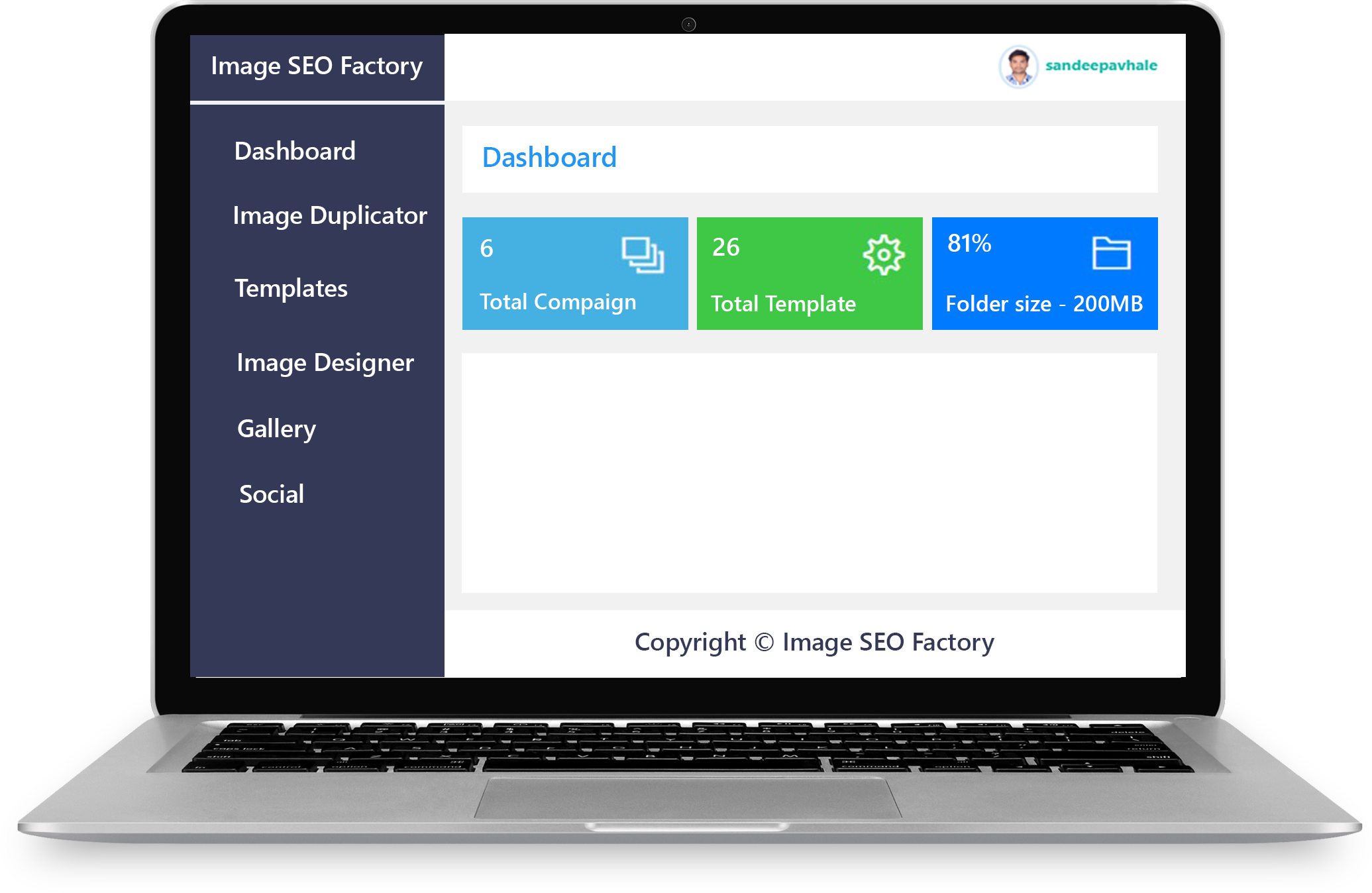 A complete tool to manage & improve image duplication & SEO ability of your images
Having The Serps Reward you with indexing and the top spots for your images is hard enough when you do it by HAND. SO we made it simple enough for the NON-EXPERT to get it done with Image SEO Factory.
Layer images, modify colors, stylize, resize, crop, add text, shapes, frames, and more.  Save them to your Gallery or download to your local computer to use or modify again later.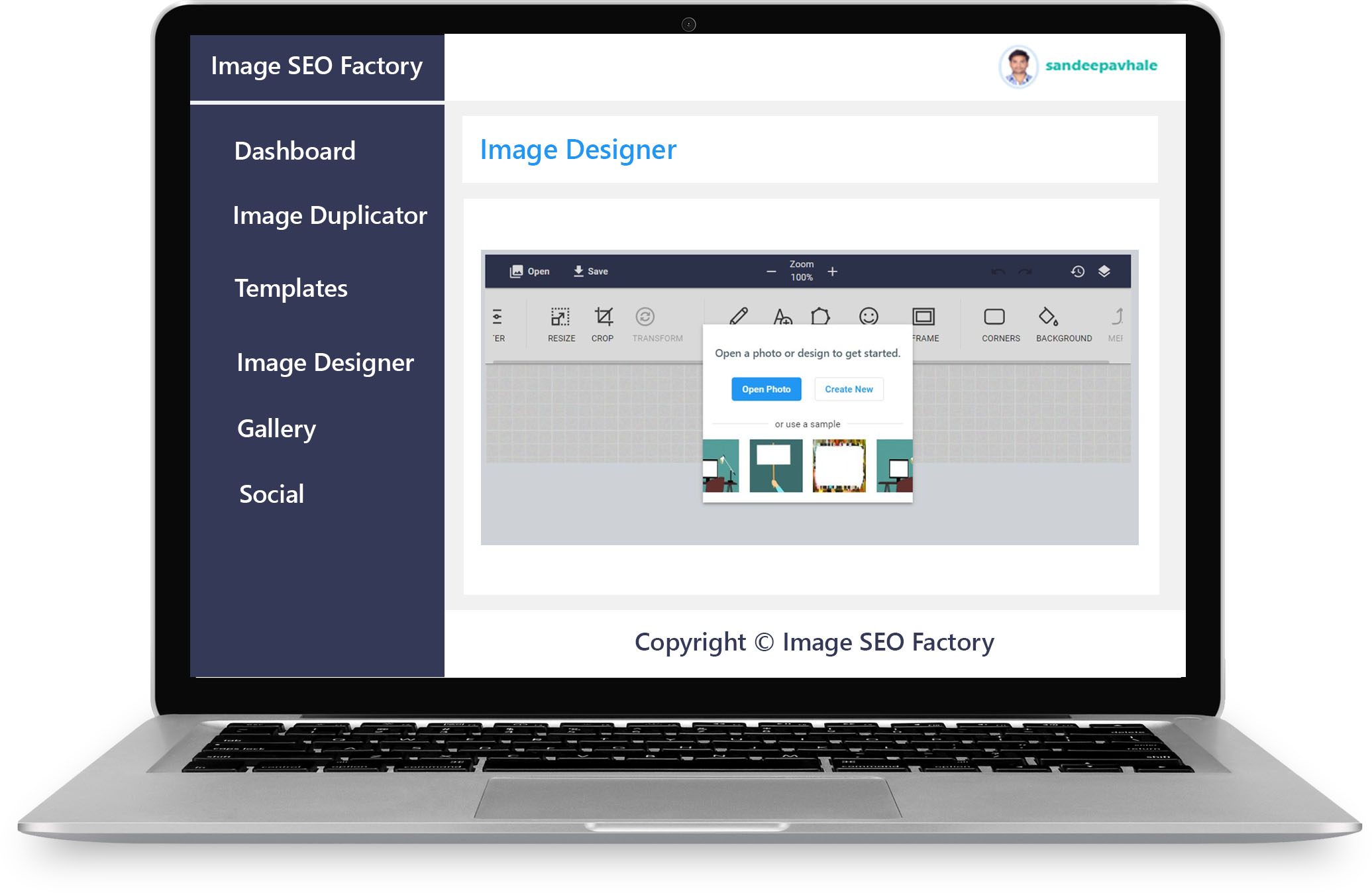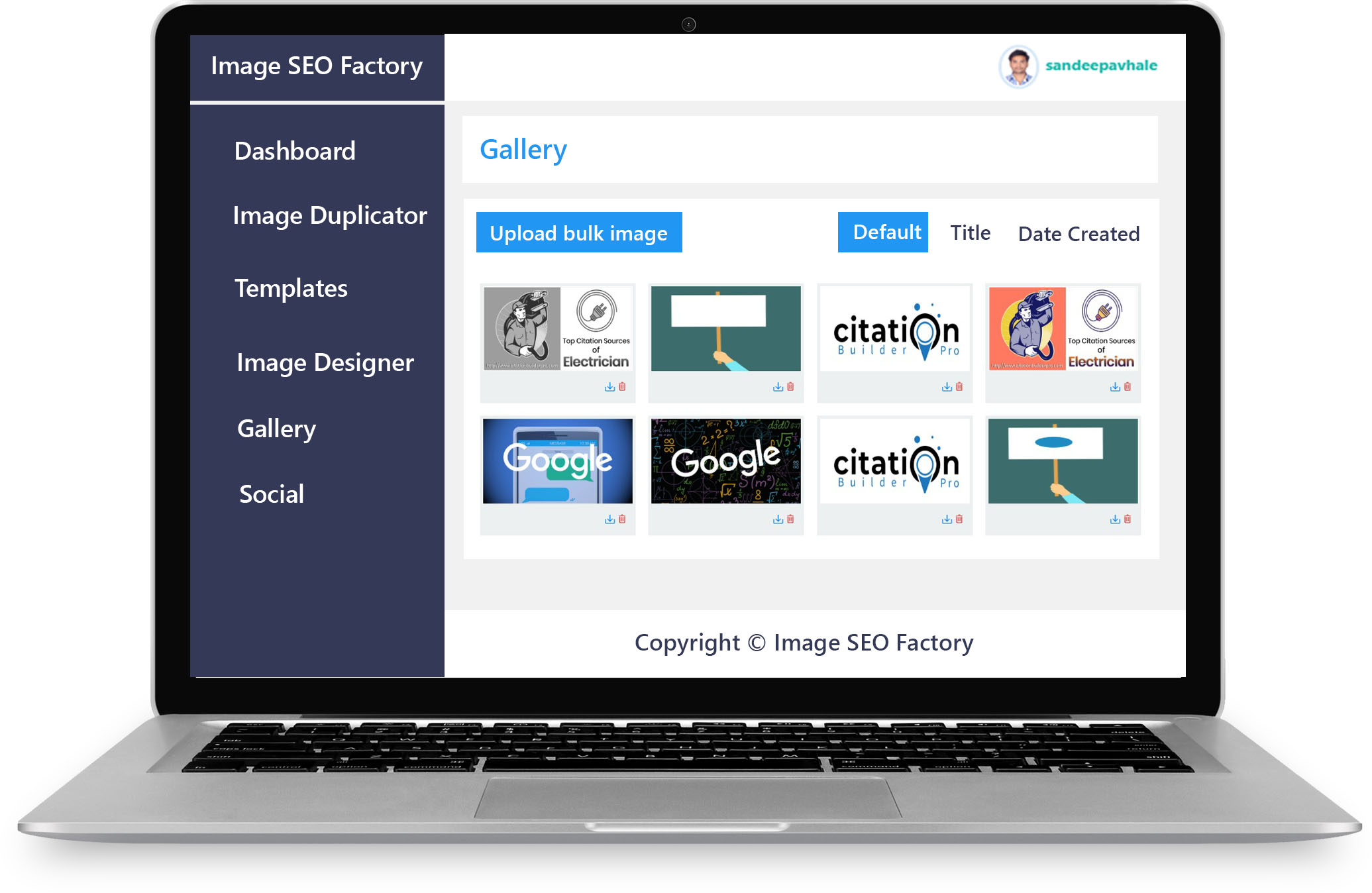 Store up 500MB of images in your account for re-use later. No looking or fumbling around for images. Fast & convenient access. Additional storage space can be purchased in the future.
Build a library of metadata templates for various niches, products or clients.  Apply them in an instant to new batches of images.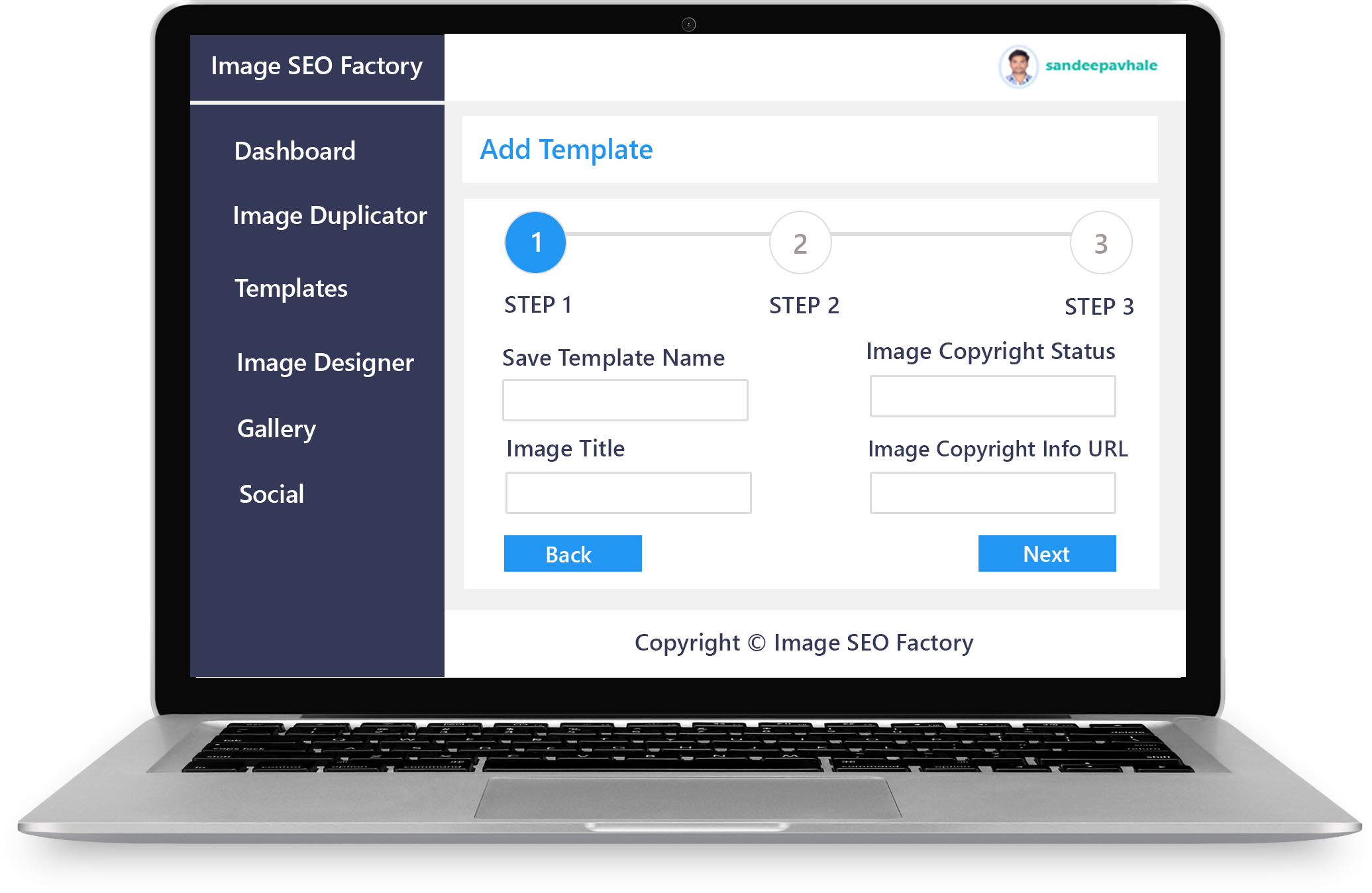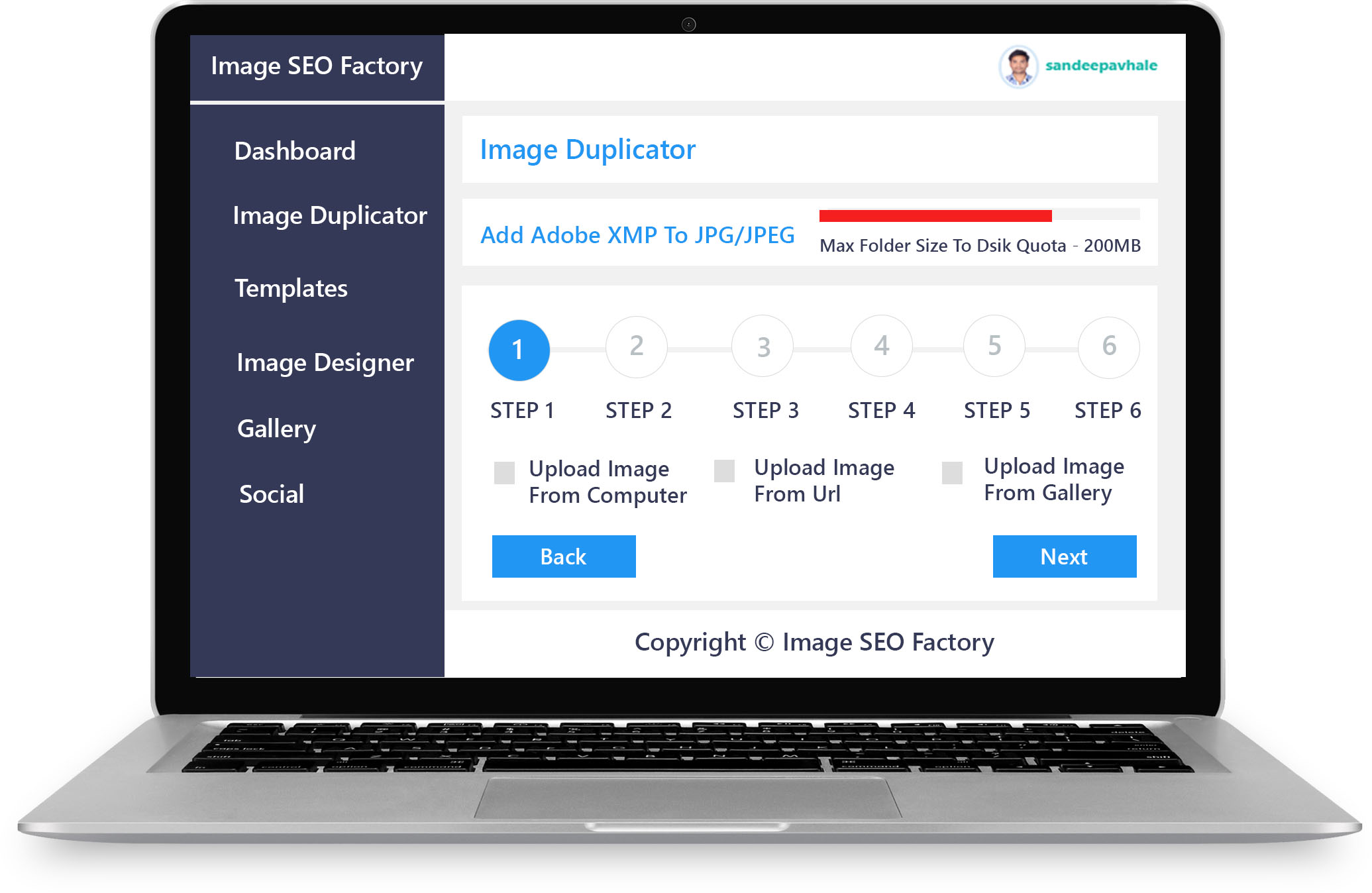 The magic … duplicate unique spun versions of your images, compress images, randomize image sizes, create banner & social property images. images are processed quickly with downloadable zip file. Give each file a unique name that coincides with your project and campaign.
Create highly SEO images for ecommerce products, articles, posts, videos & more!
We all know, or should know, that stacking sites, videos or images increases the POWER of your ranking. So, we have created that for you and will keep adding properties to this image stacking network continually for FREE! Don't miss out on this stand-alone feature!!!!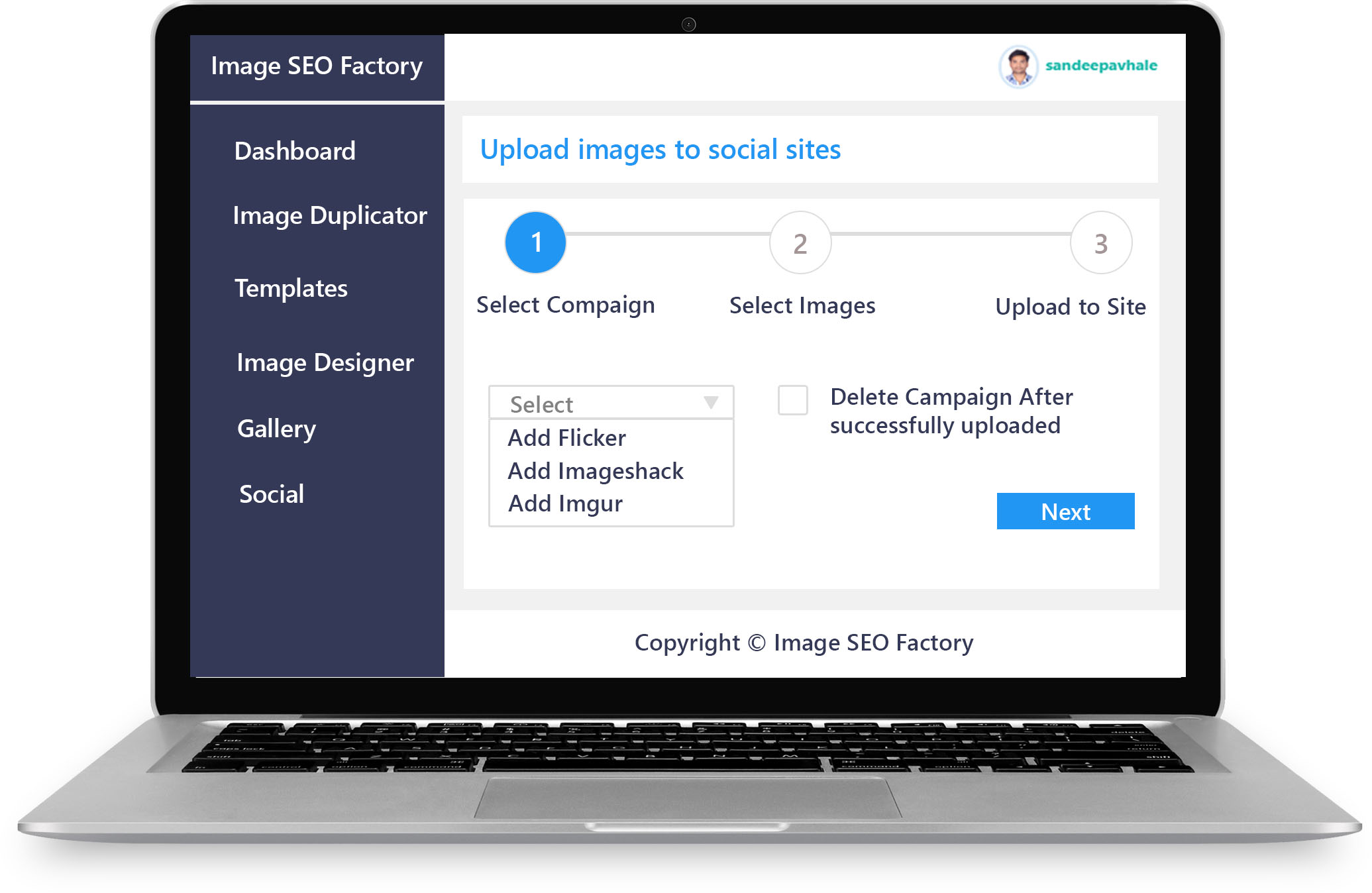 Don't let the simplicity of this tool fool you—this thing is a beast! In addition to being able to edit EXIF data, this software allows you to edit XMP, IPTC, and IIM. Whether you're using this to boost GMB posts, create social banners, or bolster your cloud stacks all at scale Truly, this is a "MUST HAVE" in your digital marketing tool-set.
I was fortunate to be a beta tester and, to be honest, I was amazed how many fields there are availble to take advantage of for all image types. I primarily tested the functionality of the software and gave feedback. However, 8 days ago I made a post for a very neglected GMB - no contact number, no website and one post from a year ago - I included an image and it went into number 2 of the 3 pack. It's number 4 now for the keyword. I did use a 5 Ring IFTTT Factory blogger to augment the post. But here's the thing, I inserted a 5630 word article into that image and you can't find it unless you use a particular metadata site to inspect! The other beta testers are far more enlightened than myself in the ways this tool can be used but they love to share their knowlegde!! You can bet on the ongoing development as users come up with more ideas.
This new SAAS image software is head and shoulders above the rest. It's ability to let you easily add information to an image using all the available different formats is brilliant, and unique. Set up a template and save it. Then use that again and again. I love the ability to save your image within the software, whilst still giving you the use of images off your PC, straight from a URL or from the image galleries. Geo location, resizing, multiples, compression, this software is now the benchmark. As with all Factory products, this is just the beginning of its development. Then there is the helpful developers who actually listen. What's not to like.
Metadata Factory Pricing Plans
Meta Monthly
Pro Bundle-Monthly MetaData Factory.
Future Payments: $224.97 for each mont
$224.97/Monthly
Meta Hybrid
Pro Bundle-HyBrid MetaData Factory Future Payments: $101.00 for each month, starting in 30 days
$1,054.00/Hybrid
Meta Annual
Pro Bundle-Annual MetaData Factory
Future Payments: $2,997.00 for each year
$2,997.00/Annually